Constantine has an ingenious plan--host a foreign exchange student that will fall hopelessly in love with him--but he needs the help of his grammatically inclined netizen brother, Misha, to woo a suitable hottie. However, things don't go exactly as planned when SHE turns out to be a HE. And so it begins, a shy but friendly Russian exchange student, Sasha, is stranded in the US with Constantine (who keeps avoiding him) and Misha (who's too introverted to notice him). Will Sasha find a friend in one of the brothers or combat his troubling past back in Russia? Updates Fridays<3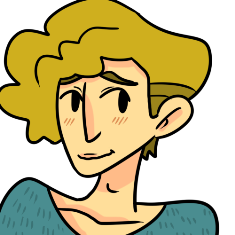 Sasha Kovalev
Gender: Male
Birthday: February 3rd (16)
Height: 6'
Sasha is a shy but determined foreign exchange student from Russia. He was really into track and his girlfriend, Lana, until she broke up with him and he twisted his ankle at a county track meet. After pushing his recovery process and tearing a tendon past repair, Sasha decided to try for a new beginning in the USA. Sasha likes crime shows, trying new foods, and outdoorsy things.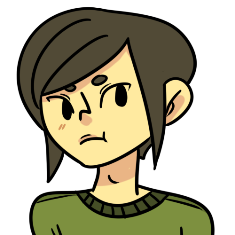 Misha Sokolov
Gender: Male
Birthday: October 25th (15)
Height: 5' 4"
Misha is a introverted blogger. He prefers spending his time typing up responses on online forums but sometimes he allows his best friend Colleen drag him to theatre club. Misha has a complicated relationship with his half-brother Constantine who is just dull enough to fall for most of his pranks. Misha enjoys science fiction, paranormal investigation tv shows, and almost anything on the BBC.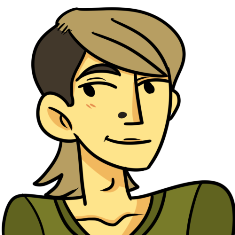 Constantine Sokolov
Gender: Male
Birthday: May 15th (17)
Height: 6'1"
Constantine loves pick up lines almost as much as he likes taking facebook pictures. He is actually a dedicated dance student and doesn't mind his younger half-brother, Misha, as much as he lets on. For all his bluster, he's actually never had a girlfriend. Constantine likes frozen yogurt, hip-hop, and making girls blush.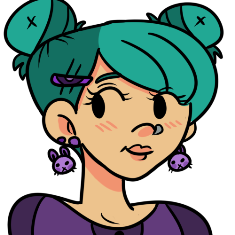 Colleen Newton
gender: Female
birthday: July 30th (16)
Height: 5' 6"
Colleen is an optimistic and endlessly energetic weeaboo. She's known both Misha and Constantine since kindergarten and has had a not-so-secret crush on Misha since middle school (shhh!). She'd like to be an actress but her acting talents aren't so noteworthy--still she's very enthusiastic! Colleen loves shoujo manga/anime, cat videos, and cosplaying.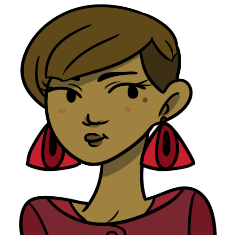 ????
??
??